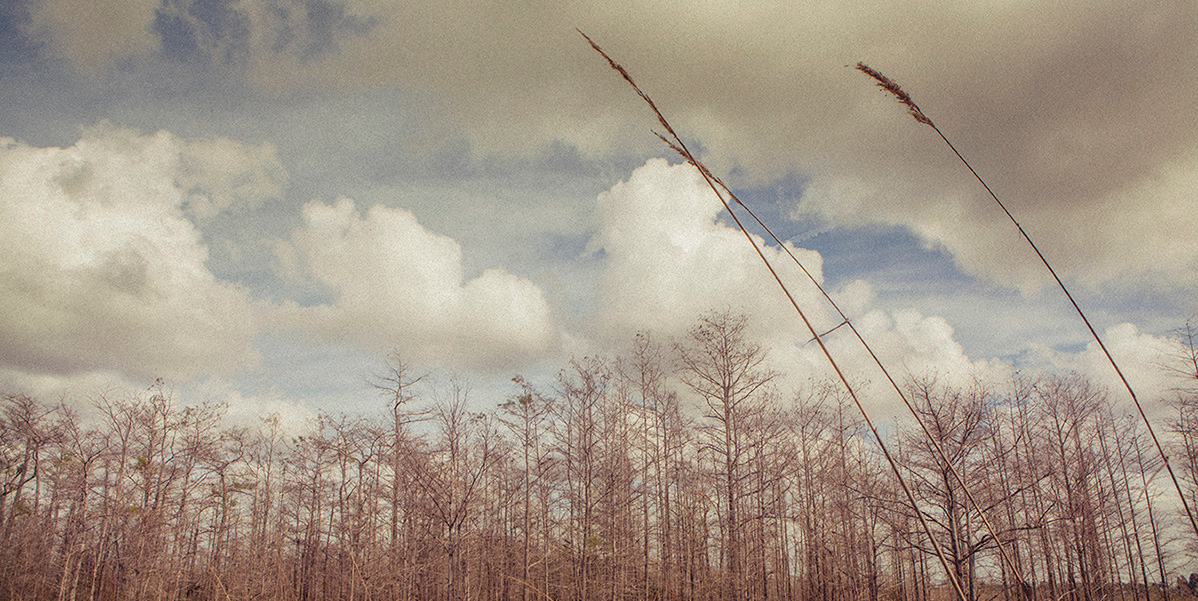 Skal kærligheden holde i både medgang og modgang, så skal der samarbejdes i stedet for modarbejdes. Fotograf: Hanne Paludan Kristensen
I går var det Kvindernes Internationale Kampdag.
Og jeg har i dén grad en kamp at kæmpe.
En kamp for kærligheden…
Men…
Det er også en kamp for forståelse.
Forståelse mand & kvinde imellem.
Som jeg har beskrevet i de seneste indlæg, så er der en helt grundlæggende mangel på forståelse. Begge veje.
Min kæreste forstår ikke hvor påvirket jeg er (var) af "projekt baby" og de medfølgende fertilitetsbehandlinger.
Han fortsår det nok nu…
..Nu hvor korthuset er væltet…
Men…
Han forstår stadig ikke hvorfor.
Han begriber simpelthen ikke hvorfor jeg kan være så ked af det og hvorfor det betyder så meget for mig at lykkes med "projektet".
Det er umuligt for ham at sætte sig ind i, for det er ikke hans krop og sind der påvirkes. Og så har han ikke min historik. Det skal man ikke glemme.
Men han kender til den.
Og han forstår mig alligevel ikke helt.
Og dét forstår jeg ikke. Jeg forstår ikke hvorfor han ikke forstår det…
Min kæreste forstår heller ikke min logik.
Jeg synes den er indlysende.
Jeg forstår ikke hans logik.
Han synes den er indlysende.
Min kæreste og jeg taler ikke samme sprog.
Ganske enkelt.
Men måske kan vi lære hinandens sprog? Om ikke andet, så bare til husbehov.
Måske kan vi være hinanden behjælpelige med en lille mini-palør i hhv "Hanne-sprog" og "Per-sprog", så man kan gøre sig forståelig overfor  den anden i situationer hvor det er tvingende nødvendigt med en vis gensidig forståelse, for at undgå katastrofale følger, som den situation vi står i nu.
I går aftes, da jeg skrev indlægget Mit livs efterår, kunne jeg mærke at jeg ikke kunne mere.
Jeg kunne ikke klare mere uvished.
Ikke mere akavet stilhed i stuen.
Ikke mere manglende kommunikation og gensidig forståelse.
Ikke mere modarbejde.
Ikke mere ondt i maven.
Ikke mere nedtrykthed.
Jeg blev nødt til at sige det til ham.
Han rejser sig op fra sofaen.
Går i gang med noget mad.
Men han siger ingenting.
Han spørger ikke mig om vi skal lave mad sammen.
Han spørger ikke hvad jeg kunne tænke mig.
Han siger ikke at nu vil han lave mad.
Han gør det bare.
Uden at sige noget…
Det samme scenarie udspiller sig når vi står op, går i seng, ser TV eller gør andre ting.
Ingen siger noget.
Man (Han) gør bare.
Det er uudholdeligt.
Og uholdbart.
Før i tiden, der lå vi da og kiggede hinanden dybt i øjnene inden vi stod op – i hvert fald i weekenderne hvor den ene ikke skal tidligere op end den anden- og sludrede lidt, inden vi spurgte hinanden om vi skulle stå op, og hvad vi skulle lave til morgenmad og hvad dagen ellers skulle bestå af.
Nu er der ingen der siger noget.
Man (Han) står bare op.
Uden at sige noget…
Jeg synes han har været mest slem til det.
Men det er sikkert kun min oplevelse.
Jeg ved ikke hvad hans oplevelse er, for han fortæller mig ikke noget.
Jeg ved ikke engang om han læser med her.
Han siger ikke noget.
Han ved godt at bloggen eksisterer.
Jeg tror han læste de første par indlæg.
Jeg tvivler på om han føler med længere.
Det behøver han heller ikke.
Jeg vil bare gerne have noget retur. Et eller andet så jeg ved at han er med mig. Og hvis han ikke orker at læse min blog, så er det helt fint. Jeg skriver den jo også mest for min egen skyld.
Min oplevelse har været at jeg ikke er blevet spurgt.
Jeg er ikke blevet spurgt om jeg ville se "Breaking Bad" på Netflix sammen med ham. Han har bare set den selv, og så kunne jeg jo lave noget andet mens han sad der med sin computer og hovedtelefoner på og tyggede sig igennem 5 sæsoner.
Det er muligt at jeg havde syntes at jeg ikke havde tid eller lyst til at se serien med ham, men jeg ville gerne spørges.
Det blev jeg ikke.
Og det kendetegner mere og mere vores forhold. Og det er rigtigt ærgerligt.
Og uholdbart…
Jeg har som udgangspunkt ikke spor imod at vi er sammen og laver hver vores, men jeg vil gerne spørges en gang imellem.
Min oplevelse har også været at jeg ikke bliver delagtiggjort i hans gøren og laden.
Jeg bliver ikke delagtiggjort i hvornår han skal til træning og hvornår han skal være sammen med hvem, og jeg bliver ikke involveret når han står op i weekenden eller hvis han synes det er tid til aftensmad.
Han har ikke delagtiggjort mig i hvem han har delt denne ulykkelige situation med. Og i går fandt jeg ud af at han rent faktisk har fortalt det til sine forældre.
Det ville jeg da meget gerne have været delagtiggjort i.
Jeg holder nemlig rigtigt meget af mine svigerforældre.
Og jeg savner dem.
Men vi har ikke set dem i al den tid det her har stået på.
Han har talt med dem, men uden mig.
Det er jeg ked af.
Og det duer jo ikke…
Så kunne vi jo ligeså godt være hver for sig…
Som jeg også skrev om i går, så er vi begge nødt til at PRØVE at få dette her på ret køl igen, ellers sker det ikke.
Vi er begge nødt til at Fake It Till You Feel It som jeg også forklarede i mit indlæg i går.
Så selvom INGEN af os er på toppen, eller sprudler af lykke og glæde, så er vi NØDT TIL at PRØVE.
Jeg har virkelig prøvet, for jeg vil virkelig gerne os.
Men jeg har følt at jeg blev modarbejdet.
Det blev jeg nødt til at sige til ham i går, efter jeg havde skrevet mit indlæg.
Det gjorde jeg så.
Og jeg var dybt, dybt ulykkelig over at jeg igen skal bringe det op.
Men jeg kunne ikke mere.
Først så grinede han. Jeg tror simpelthen han grinte fordi han slet og ret ikke forstår min tankegang og min logik. (Jeg brugte nogle af eksemplerne som jeg også beskrev i går, bl.a. med biografbilletterne og det faktum at jeg følte at han bare havde al magten og ikke gad imødekomme mig med noget som helst)
Han forstod åbenbart ikke mit lille "regnestykke" og heller ikke min konklusion.
Det gjorde virkelig ondt at han bare grinte ad mig…
Men så kom han hen og holdt om mig…
DET havde jeg virkelig brug for.
Det var virkelig rart.
Der faldt en stor sten fra mit hjerte lige der.
Det var som om han pludselig forstod alvoren.
Det håber jeg at han gjorde.
Han spurgte i hvert fald hvad han skulle gøre.
Jeg fortalte at han blev nødt til at stoppe med at være så kold og med konstant at modarbejde mig, fordi jeg ikke kan blive ved med at kæmpe denne her kamp alene.
Jeg tror han forstod…
Det virkede som om han virkelig prøvede resten af aften.
Og han har fjernet sine ting fra kommoden og fra skænken (Læs om kommoden og skænken i Mit livs efterår)
Egentlig er det ligegyldigt med det tøj og de ting, fordi det vigtigste var at han kom over og holdt om mig og at han forstod mig.
Men dog har hans ting og tøj på kommoden og skænken jo været symbol på at han ikke prøvede…
Så det er dejligt at de nu er væk…
Jeg håber i mit stille sind at NU er der bedring på vej.
NU skal vi samarbejde.
Finde ind til hinanden.
Genfinde den store kærlighed der er og altid har været.
Jeg savner min gamle kæreste så helt ubeskriveligt meget.
Jeg håber han er på vej.
Jeg venter her.
/Hanne <3